Discover more from Elly Says: Eat Oatmeal, Spread Love
A bi-weekly (because we queers can't do anything straight) newsletter about all of the things I'm grateful for: life's tiny joys like oatmeal, park picnics and friendship dinners and the small, wholesome things in life I try to focus on when I can
on boundaries, being protective of yourself, and the joy of learning what's not for you
learning how to set boundaries and respect other people's can bring you so much joy, so let's journey through it together

"CHIDI! THAT'S NOT FOR YOU!" is a sentence I shout a lot.
Meooooooooooooooooooooooow is usually the very distressed and guilty response.
Chidi is my roommate's cat, but I co-parent, you could say. I like being a cat dad. But part of that means that I have a small, furry child who is always running around, jumping into my pot of mashed potatoes, running into my room and wreaking havoc on my closet—basically just assuming everything the light touches belongs to him.
Last week, I was joking to my friend Han that saying the words "That's not for you" out loud so often is actually fundamentally changing something in my brain and making me better about imposing my own boundaries, both telling people what of mine is not for them, and telling myself when what I'm reaching for is not for me. Then I realized it's not a joke. It's true.
The more you practice setting your boundaries, and learning to respect others, the easier it becomes—the more it carves out a pathway in your brain that makes it feel natural and even good.
For many of us, we haven't even necessarily intentionally cultivated boundaries—we've had things that have happened to us, developed coping mechanisms, built walls and left them there. Now the mechanisms and lines we've drawn to help us survive might not necessarily work for us, or maybe they're not sturdy. Navigating and creating boundaries requires confrontation—not only confronting others, but most importantly, yourself.
It can be the scariest thing in the world to know exactly what you want and don't want. Because that means you're responsible and accountable for getting it or not getting it. And all of that responsibility? It's terrifying.
Hell, I'm still learning what boundaries even are—because let's face it, this is not something we learn about in school, even though we absolutely should, right along with mediation skills, and honestly none of us are born knowing this, so friends please join me on a Ms. Frizzle-like journey through the world of What the Hell is a Boundary? A lot of things, it turns out! Hop in, losers, we're going mentally detoxing from the harmful lessons we've internalized that we don't deserve to say no to things we don't want!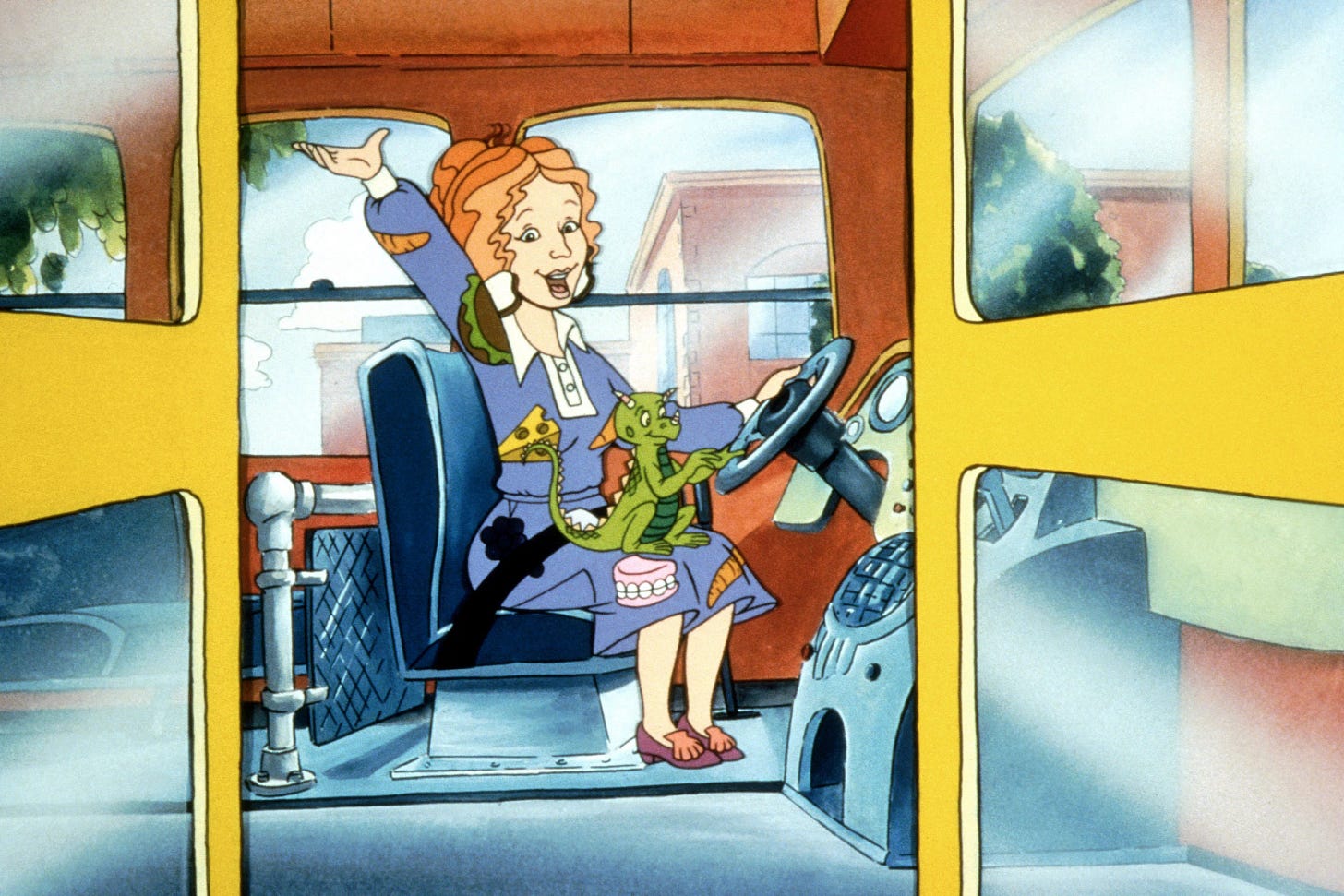 First thing's first: You get to decide what boundaries mean to you and how they function in your life.
Think of yourself as a soft boiled egg. Your boundaries are the egg cup holding you, keeping you upright, from Humpty Dumpty-ing it and toppling over and cracking your yolk all over the world. Setting boundaries is a great way to let the soft egg yolk of your body loves what it loves, safely, to put a play on Mary Oliver's words (I am so sorry, that was so bad, I'm trying to delete it, I'm trying to delete it!)
On a more serious note, boundaries can look like anything. You can have boundaries for how you spend your time, who you spend your time with, what kinds of activities you enjoy and don't enjoy, how much alcohol you want to drink or if you want to drink it at all, how much time you spend online or on specific social media sites, how you want to spend your time in general, what you're okay having in your space or not—the list goes on and on. Then, there are the emotional boundaries. Well, alright, I guess if we're being very technical everything is an emotional boundary no matter what kind of boundary it is. Because boundaries are all about how you safeguard your thoughts and feelings. What you let in and out. Who you let in or out!
Think of boundaries as, if not egg cups, marked lanes in your life. Some are cobblestone paths. Some are bigger—highways and freeways. There are a lot more signs and traffic cones and paint on the pavement. More structured. Hard no's.
A lot of us don't have boundaries—or we have boundaries in theory but not in practice—because let's face it, boundaries are hard. But I also think that, when it comes down to it, boundaries are what we want most—even if we don't know it or feel it in those terms. There are certain people in our lives who we wish would leave us alone or who we wish we could say no to more but we just don't know how to. Those are the people and things who make us feel psychologically unsafe.
What is psychological safety?
Psychological safety is "a belief that one will not be punished or humiliated for speaking up with ideas, questions, concerns or mistakes" or "being able to show and employ one's self without fear of negative consequences of self-image, status or career." It's mostly used in terms of work settings, but let's turn that context on its head for a minute and talk about feeling psychologically safe in our lives and with the people in our lives. Unfortunately, and not wholly through faults of our own, most people don't feel totally psychologically safe in their lives. There's some self we feel the need to mask in different contexts—whether it's at work, with certain friends, with relatives, hopefully never with a significant other, although I know that's much more common than I'd like to believe, and I've been there myself.
But if we don't feel psychologically safe with people and in specific contexts, our walls are broken down. We are not allowed to be dams. We are not allowed our boundaries. And so because so many of us are so frequently in these kinds of contexts, we learn to forgo our boundaries and not create them in the first place.
How I became a Very Boundaried Person
I wasn't allowed to have boundaries as a kid. I had abusive parents, specifically my mother, who was so controlling that she literally just didn't want me to have autonomy over my own decisions. As such, I wasn't allowed to lock my door. And when I tried to close it, no one ever knocked before coming in. I never felt like I had a space that was Mine. There was no totally safe place to exist.
At some point, I think around the time I was eight when the abuse started getting really bad (and by that I mean it became not just mental and emotional but also physical), I did begin locking my door. I suffered much more abuse because I started setting this boundary, but I didn't care, because it meant that at least sometimes I had my own space where I felt safe for at least a while. I would sit and read The Series of Unfortunate Events, which is a children's book series, uncoincidentally, all about adults who don't take care of children and don't believe them or allow them their autonomy and boundaries. Even though I was able to set some boundaries in my life, quite physically, between me and the abuse I was experiencing, I was still, in general, horrible about asserting boundaries with anyone and everyone in my life.
This was because I had internalized the understanding that I was bad for even wanting them, because when I tried to set boundaries with my parents, I was harshly punished for it.
Fast forward to much later in life, right now in 2020 when I am an adult and have finally learned how to set boundaries after years of therapy, good friendships, and spaces of both physical and psychological safety—when I am now so good at setting boundaries that I've often lit my life on fire to stay true to them, quitting jobs when I really couldn't afford to quit, leaving partners I've lived with because they were being abusive! You name it! Eight year old me would be terrified and in awe of my power to set boundaries.
Now, every time I've escaped a bad situation, whether it was a job I quit (and I've quit quite a few… in a row, even), a relationship I ended, or a place I left, it's because my boundaries weren't respected, or were fully dismissed as being unreasonable or not valuable. And I decided I wasn't down with that. If you've been in situations where you've had your boundaries dismissed, and it's likely you have because it's unfortunately common for the boundaries we set to be dismissed by people, let me say to you right now that I am so sorry. That is painful. And it is wrong.
The good news is it also doesn't have to be as common as it is for us not to set our boundaries in the first place, or for people not to accept our boundaries, if we all start working on boundaries right fucking now! Let's go, y'all, we're doing it!
For most of us, being able to set boundaries is a way for us to create a safe space for ourselves, to feel like our energy won't be robbed from us. But for many of us, we are also the people robbing our energy from ourselves—by not learning how to create boundaries, with ourselves and with others.
Like many of the things I've written about in this newsletter thus far, learning how to set boundaries and how to respect other people's is not easy and takes a lot of time just sitting with yourself. This shit is work. But if you can think about what makes you feel uncomfortable and start with what you don't want, you might be able to more easily recognize what you do want, and from there be able to figure out how to put your foot down around those things and say no to things that aren't serving you.
What are some of my boundaries?
I don't like going to bars for dates. At least not during the first one or for the first few. I don't like drinking, do it very rarely, and I certainly don't want to be anything but sober when I'm getting to know someone. (I broke this boundary once in the last few months for a girl, and reader, that relationship did not work out! Surprise!)

I don't like sharing too extremely detailed things about my friendships or relationships on social media, so anything I do share is very very intentional and/or vague, even if it might seem like I'm getting pretty personal. People are often surprised by this because of how much I use social media and also because it seems like I get very vulnerable about a lot of things on social media, and that's true, I do. But it's always information I want to share. There have been moments when friends or people have posted something with too much information about me or us that makes me feel uncomfortable and I have to ask them not to do that. I will also never post something that I think someone wouldn't want me to share or, as I'd say to Chidi, is not for me!

I don't feel obligated to answer text messages immediately, or even within a day of receiving them, unless they're really important or the person who texted me or called me is relying on a quick answer and it will really throw a wrench in something for them. I don't apologize for not answering immediately, either. I don't owe anyone urgency.

I don't drink coffee every day, even if I feel like I need it, because I know it spikes my anxiety. This was a really hard one to set given that I'd been drinking coffee almost every day of my life since I was 5 (yeah, you read that right, whoops!)

I don't drink alcohol on any day when I am feeling sad or bad for any reason, because I have survived alcoholism, and alcoholism runs in my family, and I refuse to use it as a crutch or a consolation and go down that rabbit hole again.

I don't scroll through my phone before bed. I read a book or I listen to music or I watch something. I do things that help me wind down from the day, not that welcome more last minute stress into my brain.

I don't cancel on my friends for a significant other or someone I'm dating. EVER! Unless it's an emergency. There are always exceptions to boundaries. But I never want to be the kind of person who stops prioritizing my friends when a significant other enters my life, so this is an UNBREAKABLE OATH!
When and if I break these boundaries I've set for myself, my body lets me know it's unhappy! I feel psychological and often physical distress from doing something that doesn't serve me. Your body probably does the exact same thing, and you'll notice if you pay very close attention.
Breaking down the myth that too many boundaries are bad
If any or all of these strike you as being filled with negativity or being too rigid or the words "I don't" or "never" invoke something within you, well—that's fine because they are my boundaries and not yours, and also, to me that says more about what capitalism and society has ingrained in us than about you. We're made to feel guilty all the time and to stew in shame (not a soup I want to eat, to be honest) about coveting and protecting parts of ourselves that we won't give to the world.
Even just this week a New York Times article and a Really Bad Tweet suggested that "the average person wastes 21.8 hours every week" and that amount of time is equal to a part time job or running five marathons—and why would we "waste time" when we could be "optimizing" it instead? This made my blood boil! Because what that logic and the language of optimization actually suggests is that we should not only not save parts of ourselves just for ourselves but that we should also feel guilty for that, and furthermore, that we could be using those parts to make money or otherwise be productive in a way that benefits other people or the economy! WILD. So let me tell you, in the vein of Jenny Odell's book How to Do Nothing, that you are allowed to save parts of yourself and create rigid structures in your life that make your life work better for you and for no one else. And that is not selfish! Or bad! And that how you actually "optimize" your life is setting boundaries, carving out time for yourself to "waste," when you owe the world nothing. And continuing to make that decision even when it may seem antithetical to how much money you could be making or how many marathons you could be running (Like…please, what?!?! I only have one friend who even runs marathons and even she wouldn't run 5 in a row! Hi Emily!)
Those boundaries aren't bad. They're very, very good. The reason we don't set these kinds of boundaries for ourselves is because culture at large has communicated that we're bad if we want them and we're assholes if we set them, even if it ultimately makes us feel better.
That doesn't mean you will never feel guilty about setting these boundaries. The pangs of guilt might never go away. In fact, I'd say that unlearning that feeling is a hell of an Olympic sport. But we can do it together, friends.
And just in case you need proof that the journey of learning and setting boundaries is a lifelong one, my boundaries, even ones that I'm still working on and trying to implement in my life, have been hard-won and are still ongoing. I was bad at boundaries as a kid. I'm not perfect about them now—at least not setting my own—but I'm much better at them than I was when I was younger.
You, too, can be the Oprah of Boundaries
I am now the freaking Oprah of Boundaries—constantly trying to help my friends figure out what their boundaries are and how to set them, even with me. You get a boundary, and you get a boundary, and all of us get so many boundaries! Hurrah! And I have news for you, too, reader—you, too, can be the Oprah of Boundaries!
I have communicated to most of my friends, if not all of them, that I am super okay with them setting boundaries with me and telling me what they do and don't like. Growing up not being allowed to have boundaries taught me that no one should ever feel so physically or psychologically unsafe with you that they feel like they can't assert their autonomy—because it truly feels like you're a rat in a cage (and not the gay kind that gets married on the best PBS show of all time). My friends Reina and Han, for example, are two people who are always coming to me with questions about what boundaries they are allowed to set and what they are allowed to say they want, or ask people for. I always let them know that there is never a boundary they feel they need that they are not allowed to set. There is no supreme ruler human being who should get to tell them, or me, or you, what you are not allowed to say no to! Scream it with me, just because we can: NO!!!!!!!!!!!!!!!!!!!!!!!!!!!!!!!!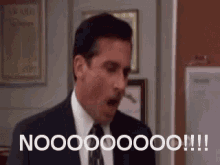 I want my friends to know, and for all of you to know, that there is never a boundary you are not allowed to set for yourself. That said, I have some kind of tough news for you.
Not all of the boundaries you set will be helpful
Some of them might even be harmful to you or others, not because you are bad, but because learning how to set boundaries is difficult, and sometimes we've internalized harmful ways of understanding things that shape the way we set boundaries that actually end up hurting us. Like what, you might ask? Well, when I was in high school, I set quite a few boundaries, or what I called rules, that hurt me and some that still continue to and I am even now trying to untangle.
Boundaries I set that hurt me:
I'd had such bad experiences with therapists that I was never, ever going to go to a therapist again and I was never going to take the advice of a therapist.

I set another boundary that I was never going to date a friend again because I'd had such bad experiences dating friends. (But surprise! I've since dated friends, because as it turns out it wasn't that I was dating friends, it's that I was dating abusive people!)

I also set a boundary that I was never going to play music in front of anyone else because I'd dealt with such bullying from so-called "friends" about how nervous I got when I played guitar or piano. I'm still trying to undo this one because to this day I can't really play music in front of people and it sucks the joy from me that I can't!
These boundaries hurt me not because I was trying to hurt myself but just because I was putting up walls trying to protect myself against things I maybe didn't quite fully understand, or I wasn't setting the right kind of boundaries in a way that would actually help me. But it's taken me 25 years to figure that kind of thing out, and reader, I am still figuring it out now. Even my aunt, who is nearly 80, is still figuring out what boundaries she's set in her life to protect herself from trauma and pain are now hurting her. Not all of the coping mechanisms we develop to survive need to last, you know?
What boundaries can do for you and what joy they can bring
If any of this at all reads to you as if I'm saying life should be about closing yourself off and creating such stringent structures that you refuse to bend to the world, I get why it could sound like that, but that is not what boundaries are rooted in at all. The way I see it, boundaries are rooted in hope and potential—hope and potential that belongs just to you, just to the possibility of how you can live your best life if you create structures that nourish you—kind of like how when you plant a flower, sometimes it can't grow upwards on its own. It needs a stake in the ground or wiring to wrap around. Those are your boundaries! That's what those boundaries can do for you! We can all be beautiful, hopeful flowers. (Got it? Let's checklist this. Boundaries are an egg cup for your soft yolk self, boundaries are a pathway to good things, boundaries are solid structural support for the flower you are growing into!)
So in case no one has told you recently, know this:
You are allowed to set boundaries. You are encouraged to set boundaries. They might hurt you. They might not be the right ones yet. But we can't know everything about what we need. We can only continue to learn about ourselves. And learning to set boundaries is an important part of that.
So set boundaries. They might expand you. They might change your whole life. They might help you love yourself more. They might help you love your life more. They might help other people love you better.
What are you waiting for? Find a boundary you want to set and lay it down. I know it's hard, but I know you have the strength to.
Sincerely,
Elly